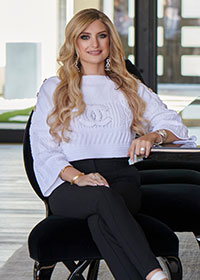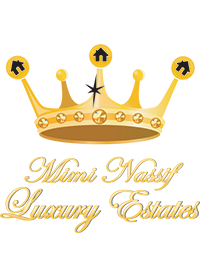 Founder and CEO of Mimi Nassif Luxury Estates Brokerage. Inspiring, workaholic and passionate are traits commonly used to describe Mimi Nassif as the prime Realtor of the Luxury Estate Market in Placer, El Dorado and Sacramento Counties. She has listings for former Sacramento Kings player Bobby Jackson and Taro Arai, the incredible Sushi Chef and owner of Mikuni restaurant along with several other Luxury Estates throughout the Placer, Sacramento and El Dorado Counties. Mimi has taken the Luxury market to new heights and received several awards including "Rookie of the Year" and voted the #1 Favorite Real Estate Agent by the Style Magazines readers for 2013, 2014, 2015, 2016, 2017 and 2018. She was invited by Gary Keller, founder of Keller Williams, to speak in front of over seven thousand people about her success and passion for Real Estate. She has been inducted into the Placer County Masters Club and became a certified Luxury Home Marketing Specialist.
Her true key to customer satisfaction and success is the positive attitude and tireless energy she brings to every client she works with as well as being dedicated to making a positive impact in people's lives.
Mimi has multiple degrees in business marketing, fashion design and a great eye for Interior Design. She only pursued her career in Real Estate after finding out that her husband of 5 years at the time, Dr. Firas Nassif, was diagnosed with Acute Leukemia and given a few weeks to live. Her faith in God, the huge support from family and friends along with the knowledge that her husband was a fighter helped with his recovery process. Now 8 years later, Dr. Nassif is cancer free, enjoying life, has a challenging career and successful practice and all while raising their three beautiful children.
Mimi is so grateful for all her blessings and the success she has received in her real estate practice and the opportunity to give back to the community that has helped her in her career.
Good things come to those who focus on the positive in life and take action! So when it comes to your next move, whether buying or selling, give Mimi a call. With her expertise and optimistic approach to real estate, you can count on her to deliver exceptional results.